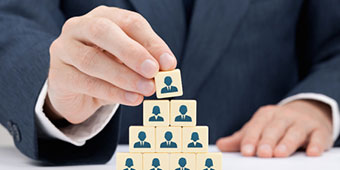 Founded by the Late Shri Shantilal M Mehta a textile technocrat from Manchester U.K, Paragon Textiles Mills Pvt Ltd and its associate companies are into the manufacture of various types of Man-Made Fabrics since 1949. The Company was lead by Shri. Sunil S. Mehta for several decades, a Textile Technocrat from the University Of Leeds – U K. The Textile operations are headed by the Managing Director Shri Narendra K. Patel having 45 Years experience in various aspects of Textile Manufacturing and Marketing. The Company has a team of highly qualified textile professionals having specialization in respective fields.
The Company is an ISO 9001 : 2008 Certified Company. The Company was the pioneer in the domestic textile industry to introduce "branding of its products" in the year 1966. The Company was also the first to introduce Nylon Fabrics in India. The company is engaged in manufacturing of Nylon/ Polyester/ Synthetic Technical Fabrics in India and marketed as "PARAGON SPECIALTY FABRICS" which are supplied to various Defence Establishments and Industries since 1960s. The Consumer Fabrics are marketed under the Brand name "ELPAR" which became a pan India household name.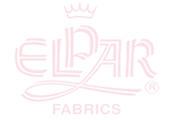 MANUFACTURING FACILITIES
The Company has facilities of highly sophisticated technology for
Twisting of synthetic yarn.
Weaving synthetic fabrics deploying Water-jet looms for weaving of fabrics, backed by high speed warping machine and handlooms to create immediate swatch samples of the fabrics designed.
Processing of synthetic Fabrics (Bleaching, Dyeing Printing and Finishing).
Coating and Laminating fabrics with various finishes providing a complete range of fabrics to meet specific needs.
Testing synthetic fabrics for various parameters like Breaking Strength, Tearing Strength, Air Permeability, Hot air shrinkage, Oil Repellency, Water Repellency, Water Proofness, and other related parameters of technical textiles at the in-house Laboratory having certified calibrated equipments.
With the above facilities backed by a highly qualified and experienced Technical Team, the Company has developed and created a number of technical fabrics to meet the specific requirements for Defence and Industrial applications.
The company is an "INSTITUTE TO CREATE TECHNICAL FABRICS".
The best way to predict the future is to create it.
A possibility is a hint from God. One must follow it and improvise.
Customers don't measure you on how you tried. They measure on what you deliver.
When you are out of quality you will be out of business
Manufacturing Relationships. Distributing Quality.